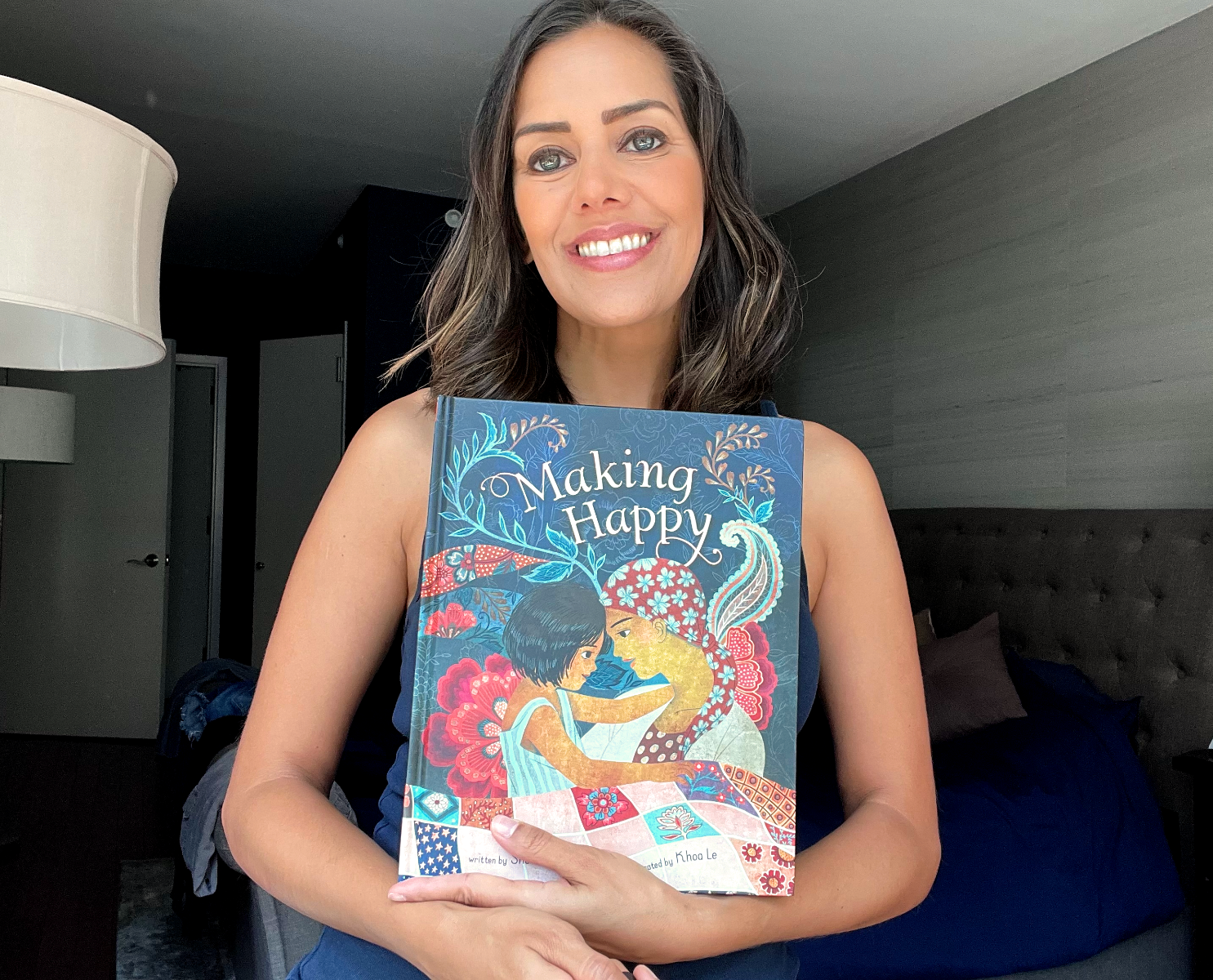 Sheetal Sheth is an award-winning actress, author, producer and activist. She focuses on traditionally marginalized communities in all of her work and is a fierce advocate for thoughtful representation. Her picture book Making Happy is based on her experience battling cancer as the parent of young children. We asked her to share the true story behind this hopeful and heartwarming book.
Making Happy is my love letter to anyone struggling.
I wrote this book when I was looking for a little happy for me and my family. I was in the throes of chemotherapy, my children were quite young. And we were trying to process everything that comes with a cancer diagnosis: me, my husband, my kids, my family at large, friends.
I was drowning in a sea of well intentioned "everything is going to be okay," "be strong," "things happen for a reason" — when what I really wanted and needed most was to just feel whatever I felt. Same with my children. Our children have more to deal with than ever and need to know that it's okay to have big feelings: to be sad, to be scared, to be angry.
We expect our kids to be resilient and strong. Yet, we don't talk about how. I hope this book allows for conversations that are as honest and raw as we each need. And, ultimately, that it leaves you with a little hope, a little peace and a whole lot of love. My dedication in this book is to those we lost too soon, to my fellow warriors who fight so tough and so deep, and to my love lights, who show me the way.
There are a lot of people in this book that I have named characters after, and I put moments in the book that come straight from people in my life that have struggled with some kind of illness, or have passed, or have told me a story, which was significant to them in their healing process. And so I tried to pick as many as I could that made sense in this book. There are a lot of layers of love and real life in this book.
---
About Making Happy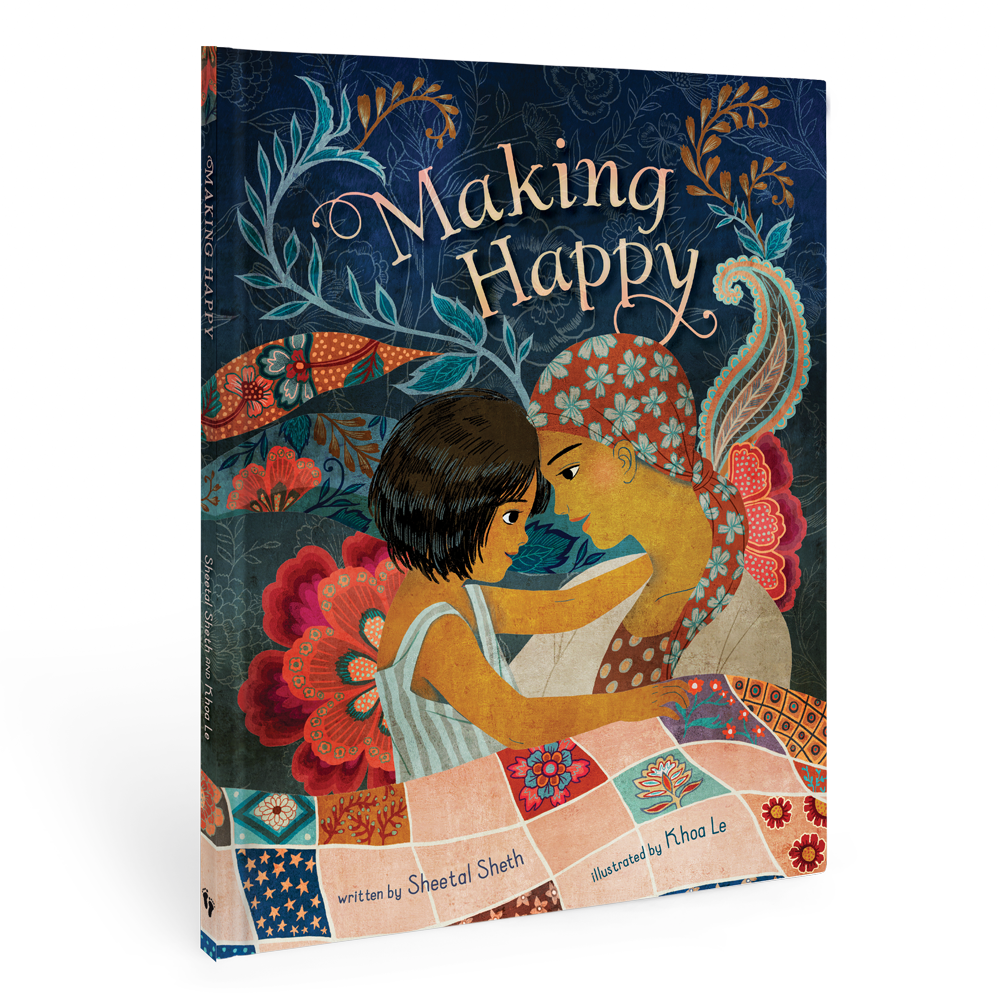 Written by Sheetal Sheth | Illustrated by Khoa Le
"A beautifully rendered story about courage in the face of turmoil" – Kirkus
"A sympathetic, supportive portrayal of coping with a parent's illness, from how it can impact daily life and emotions to finding hope and resilience along the way" – Booklist
When Leila's mother gets sick, lots of things change for her family. But one important thing stays the same: they still have each other, and they know how to find joy and laughter when they need it most!
---
Join our mailing list for more behind-the-scenes looks at current and upcoming books!